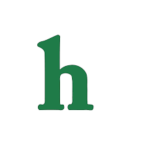 Kris Jenner has been contacted by O.J. Simpson according to new reports that reveal O.J. is desperate to talk with Kris Jenner as soon as possible.
Word circulating the Kardashian/Jenner family is that O.J. Simpson has been writing Kris Jenner some pretty steamy love letters from prison in hopes of sparking back up an old flame.
O.J. Simpson hoping to build relationship with Kris Jenner
The 66-year-old fallen football great has been locked up since 2008 on robbery convictions has decided that it is time to let his true feelings for Jenner be known.
An insider close to Kris stated,
"O.J.'s desperate for face time with Kris and has been laying it on thick in his letters, telling her how beautiful he thinks she is and what wonderful memories he has of their time together.
"He's told her she's one of the sexiest, most intelligent women he's ever met – and he wishes things had turned out differently between them."
Simpson wants to talk Khloe Kardashian paternity with Kris Jenner
Over the years Kris Jenner has denied several times that she and her former husband Robert Kardashian's best pal O.J. Simpson ever had an affair back in the 80s, one that has been rumored to have produced a child…Khloe Kardashian.
This paternity case has been denied by the Kardashian/Jenner family despite in 2013 Simpson's manager claiming that O.J. is Khloe Kardashian's real father.
Kris Jenner is reportedly avoiding Simpson's contact with family sources claiming that this is really Kris Jenner's worst nightmare, and that as of now Kris has no plans to honor Simpson's requests that she please visit him in jail to discuss their issues and talk about their daughter Khloe.
If this information is true then this could be a golden opportunity for Kris Jenner to cash in big with her reality series, book news and interviews with many interested in her relationship with the alleged murder of Nicole Brown Simpson and Ron Goldman.
We all know that Kris Jenner is drawn to two things, opportunity and cash this could lead to both if played out right.
Do you think Kris Jenner will use this opportunity to film a "Keeping Up with the Kardashians" special visiting O.J. Simpson in prison?