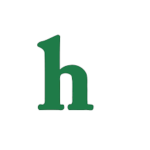 Kris Jenner boozing as a way to cope from split with Bruce?
Kris Jenner has been drinking a lot more these days and it has her family starting to get really concerned.
Karen Houghton, Kris Jenner's sister has revealed that Kris' drinking has gotten out of control in the past several months since she and Bruce Jenner have split.
Houghton has been talking about her famous Keeping Up With the Kardashian's reality star sister openly via Facebook, leaving some pretty concerning comments that include,
"Pray for Kris Jenner she needs it…crazy. Shes [sic] as [sic] nutcase." She goes on, "She doesn't need prayers she needs sky vodka hahaha hahaha hahaha."
Houghton is not the only one who has mentioned Kris Jenner's drinking openly lately, recently Kris' daughter Kendall Jenner,18, sent out a tweet reading,
"What do you want me to do IM DRUNK!" – my mother"
Kardashian/Jenner family concerned about Kris Jenner's drinking?
Kris Jenner's drinking has come up a few times on the family reality series, but these days some fans are starting to wonder if Kris is really having some major issues with alcohol addiction, and if she has used the booze as a way to deal with her failed marriage to Bruce Jenner.
During an interview Houghton revealed that their father's alcohol abuse led to him being abusive with the family.
"I think my sister needs inner peace," before describing Kris' cold personality and addiction to work and money.
Houghton also reveals that Kris Jenner has not bothered to return her calls and has been distancing herself more and more from the family.
Could this also be one of the mystery reason's Kris Jenner was recently hospitalized?
Is Kris Jenner's drinking out of control, and does her sister have reason to be concerned, or is this just an attention getter for Houghton?
Share your thoughts on this Jenner juice.