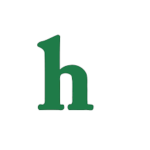 Kris Jenner at war with Joan Rivers
Kris Jenner and Joan Rivers are the latest big named stars to have reportedly engaged in a celebrity feud despite the fact the pair have been friends for several years.
Sources close to Kris Jenner and Joan Rivers have revealed that Kris is furious with Joan after Rivers' dissed Jenner's granddaughter North on a segment of Fashion Police.
Reports reveal that Joan Rivers went too far with her fashion insults when she suggested on Fashion Police that Kim Kardashian and Kanye West's baby girl needed to have her eyebrows waxed."Kris let Joan know she went to far," says a source. "Her grandkids are off limits."
Off limits to anyone but Kris that is claims one Kardashian/Jenner non fan during a recent social media rant, who clearly stated that Kris Jenner is not beyond using everyone and anyone to make a buck and keep their reality show "Keeping Up With the Kardashians relevant.
In other Kris Jenner news, it appears that the rumors that Kris and Bruce Jenner had reunited were just that, rumors.
Is Kris Jenner getting played by Ben Flajnik?
Kris Jenner is reportedly still dating younger beau Ben Flajnik, and sources close to Jenner claim that they fear Kris is being used by Flajnik!
Sources claim Ben, 31, has only been hanging out with the Keeping Up with the Kardashians mom because he is using it as a stepping stone in hopes he will get his own reality show.
"He's using her," says the source. "He wants a new reality show.
"He has a girlfriend named Stephanie Winn. He's likely to propose soon!"
Wonder if Kris Jenner will incorporate this predicted betrayal and heartbreak into her own reality show, Keeping Up With the Kardashians" next season?
What do you think about Kris Jenner is she beyond using any topic for the sake of reality television?