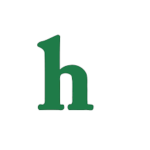 Kris Jenner and Corey Gamble are officially dating! It has been confirmed Kris Jenner is dating Corey Gamble.
Kris Jenner is officially robbing the cradle
A source close to the Kardashian/Jenner family mom Kris Jenner has confirmed that Kris and Corey Gamble recently took their status into romantic couplehood.
Jenner first met Corey in Spain back in August, the two were introduced through a mutual friends. Gamble has been described as a great guy, and very nice.
Kris Jenner goes wild in Mexico with new man Corey Gamble and pal Joe Francis
The new couple recently took a romantic vacation in Mexico, spending some time with Kris' close friend Joe Francis, soon after the hot and steamy getaway, Kris Jenner and Corey Gamble went public with their affection, giving the paparazzi a field day.
Kris Jenner was reported to look like a teenage girl who couldn't hide just how happy she was happiness cuddling with her new man. Corey.
"They looked like a loved-up couple," an eyewitness told E! News. "In the brief time they were loading up luggage, Corey put his arm around Kris and she reached out to hold his hand."
Before going public with their new romance Kris and Gamble were spotted together at Kris' daughter Kim Kardashian's 34th birthday bash.
Kris Jenner and Corey Gamble's romance news has been announced about six weeks after filing for divorce from her second husband Bruce Jenner.
So who is Corey Gamble? Here is what we know so far. Corey Gamble is the same age as Kris' daughter Kim Kardashian, 34 to her 58 years.
Gamble is employed as Justin Bieber's road manager. Now the big question, is Kris Jenner testing out her cougar claws on Corey Gamble, or could this be love for Kris.
Some fans and non fans of Kris' are speculating that Kris needed to find someone she feels she can control, shape and mold into who she wants them to be, much like she did Bruce Jenner throughout their marriage.
Others feel that Gamble is playing Kris and using her to further his career and bank account because it is more than obvious Kris is going through yet another I want to be like my daughter's stage.
What do you think about Kris Jenner's new man Corey Gamble?