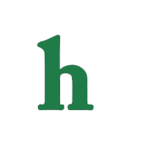 Kris and Bruce Jenner airport photos spark questions
Kris and Bruce Jenner have reportedly reunited. The two were spotted returning from the Kardashian/Jenner family vacation in Thailand.
Kris and Bruce Jenner were recently photographed at LAX Airport holding hands and smiling at each other like two seventeen year-old in love for the first time according to reports.
The reality show couple's Kris mugged for cameras as photographers snapped away asking questions about their relationship status.
The longtime couple and parents of Kendall and Kylie Jenner made a public announcement last October, and then made it the subject matter feature on an episode of "Keeping Up With the Kardashians."
Kris and Bruce not talking about relationship rumors…Yet
So far, Kris and Bruce Jenner are not talking about the reason for their recent PDA. But we are sure when the time is right Kris will make sure to make the big announcement.
Could it be a reality series ratings ploy. "Keeping Up With the Kardashians" has been making some major drops in ratings the past couple of seasons.
So, it would not be unlike Kris Jenner to attempt to find a way to shake things up on the series in hopes of pulling viewers back in.
Perhaps a complete Kardashian/Jenner love fest will invade the world this season.
We already know that Kim and Kanye will wed next soon, and that Kourtney and Scott are also talking taking the plunge, so if Kris and Bruce reunite that leaves Khloe's romantic life in question.
What do you think did Kris and Bruce Jenner reunite for love, or reunite for ratings?