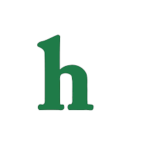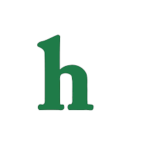 Kourtney Kardashian is allegedly terrified that longtime boyfriend Scott Disick will leave her before the birth of their third child.
Kourtney Kardashian afraid Scott Disick is going to leave her
According to Hollywood Life, Kourtney Kardashian is said to be a nervous wreck, because she is scared that she'll be welcoming her third child into the world alone, and be forced to raise her brood as a single mother.
"She's terrified she's going to end up a single mother, dumped in the delivery room," a source told Life & Style's Sept. 29 issue. "Kourtney will be left with three children and no one to father them."
After years of arguments about Kourtney Kardashian not sharing her feelings and emotions and Scott Disick's wild partying and self-absorbed behavior, it seems that these two could be headed for a split.
Kourtney and Scott headed for a split before baby number 3?
In a recent episode of "Keeping Up With The Kardashians" where Kourtney told Scott she was pregnant again, Disick was the opposite of happy, and did not show any excitement about the prospect of having another baby with Kardashian.
"Kourtney feels scared and alone. She never thought she would be in this position," the insider added of Kardashian's fears.
If Kourtney Kardashian and Scott Disick to split it will be a huge blow to their family, as they are the parents of son, Mason Dash, and daughter, Penelope Scotland, and as previously reported by Hollywood News Daily, expecting another daughter later this year.
While Kourtney Kardashian has the means and drive to parent her three children by herself, it would be devastating for the Disick kids to lose time with their dad because of their parents differences.
We're hoping this is all rumor and that Kourtney and Scott can work out whatever issues they may have before baby number three arrives.
What do you think? Are Kourtney Kardashian and Scott Disick headed for a split? Tweet us @OMGNewsDaily or leave a comment below.