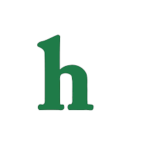 Kourtney Kardashian and Scott Disick are reportedly on the rocks, and it's worse than ever this time.
Kourtney Kardashian, Scott Disick split coming soon?
According to Radar Online, Scott Disick is going behind his longtime girlfriend Kourtney Kardashian's back while she's 6-months pregnant with their third child, and looking for a bachelor pad to move in to.
This comes after months of reports that Kourtney and Scott are on the outs and fighting constantly about Disick's love of partying and drinking.
In Touch Magazine reveals that Scott Disick toured a Beverly Hill apartment with rent starting at about $9K a month, and only one bedroom. The complex is also home to Will Arnett and Ciara.
"There was no sign of Kourtney or the kids," a resident of the building stated.
Scott looking for an apartment behind Kourtney's back?
Kourtney Kardashian is said to be spending more and more time away from Scott Disick, as her main priority is her children, and making them happy, but not Scott and his antics.
"Unless you want to be sober, then I don't want you here," Kourtney, 35, told Disick, who she locked out of their Hamptons home during a recent episode of the Kardashian's reality show. "If you want to die, then you can continue to act this way."
It looks like things are getting bad for Kourtney and Scott, who if they split, would join sister Khloe Kardashian and mother Kris Jenner, who have also ended their relationships in the past year.
However, Kourtney Kardashian's situation is unique as she has two children, Mason and Penelope, with Scott Disick, with a third one on the way very soon.
What do you think about Scott Disick getting a bachelor pad behind Kourtney Kardashian's back? Tweet us @OMGNewsDaily or leave a comment below.