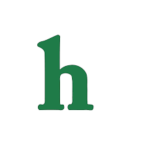 Kourtney Kardashian is allegedly planning to have some plastic surgery procedures done after giving birth to her third child later this month.
Kourtney Kardashian planning to get liposuction after baby number 3?
According to Radar Online, Kourtney Kardashian is unhappy with what three pregnancies has done to her body, and she plans to get some liposuction following the birth of baby number three, which Hollywood News Daily previously reported was another boy!
"She's freaking out about losing the weight. All she can think about is getting the baby out, because she's dying to get rid of the weight," a source revealed.
"She's stressed about it and looking into seeing how soon she can do liposuction after giving birth.  She's trying to see how long she has to wait. She asked her doctor if she can get it done right after baby and they said no. So she was getting a second opinion!"
Kourtney done having babies?
Some Kardashian fans aren't buying this latest rumor because they've seen Kourtney Kardashian and the rest of the family talk opening about how much Kourtney loves being pregnant, including how she looks and feels while carrying a child. In fact, Kourt recently did a nude pregnancy shoot for DuJour Magazine, where she looked beautiful and confident.
"The nude magazine spread was a front because she's not super happy on the inside about her weight," said the source. "With the other pregnancies she hadn't been as bad with gaining weight and this time she was very cautious not to blow up like Kim. Kim's issues with [losing the baby weight] made her super conscious of it," the insider added.
Meanwhile, fans are now wondering if this will be Kourtney Kardashian's last pregnancy as she and Scott Disick will already have three children, and a whole lot of unresolved relationship issues to tackle.
What do you think about the rumors that Kourtney Kardashian is planning liposuction after giving birth? Tweet us @OMGNewsDaily or leave a comment below.