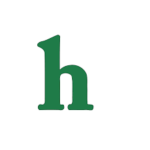 Kourtney Kardashian confirmed that she was expecting another baby boy during "Kourtney and Khloe Take The Hamptons" on Sunday night.
Kourtney Kardashian Baby Gender Reveal on 'KKTTH'
The "Keeping Up With The Kardashians" star, who is expecting her third child with longtime boyfriend Scott Disick, will add another boy to the family to join brother Mason Disick and sister Penelope Scotland.
During the episode of "Kourtney and Khloe Take The Hamptons" Kourtney enlists the help of oldest son, Mason, to break the baby gender news to the entire Kardashian family.
Kourtney Kardashian gave little Mason a blue stick to reveal the gender of the baby boy to the rest of the family, and although Mason said he wanted another little sister, aunt Khloe Kardashian shed a little light on the situation for her nephew.
Kourtney Kardashian and Scott Disick Expecting a Baby Boy
"Girls don't like aliens and Lego guys. When you have a brother you can say 'Look at all my Lego guys, brother.' You get to be rough and you can boss him around because you're the older one," Khloe told Mason.
The news of Kourtney Kardashian baby gender has been circulating for some time. As previously reported by Hollywood News Daily, rumors that Kourt was having a baby girl began to roam the internet over the summer, but Kardashian has officially put a stop to the rumors by announcing she's having a baby boy.
Now, Kardashian fans are wondering what Kourtney and Scott will name their new little baby boy since Mason's middle name is Dash after the Kardashian last name, and Penelope's middle name is Scotland, after dad Scott Disick, will the couple go with another family name, perhaps after Scott's later father?
What do you think about Kourtney Kardashian's baby gender reveal? Are you happy she's having another baby boy? Tweet us @OMGNewsDaily or leave a comment below.