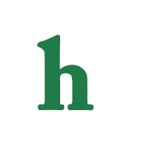 Kourtney Kardashian has revealed the name of her new baby son as Reign Aston Disick. The newest member of the reality family made his arrival on earlier this month on Dec.14.with these being some of the first details that have been released so far.
Reign Aston Disick welcomed into the Kourtney Kardashian and Scott Disick family
Kourtney Kardashian shared the name news along with a sweet picture on Instagram of her holding her newest addictions tiny little hand. The reality star also captioned the photo posting,"Madly in love with my little Reign Aston Disick."
Arriving into the world what appears virtually drama free little Reign starts of his life with one major thing in common already with his big brother, 5-year-old Mason. The brothers share the same exact birthday.
Longtime partners Kourtney Kardashian and Scott Disick also share a two-year-old daughter Penelope. This year on the "Keeping Up With the Kardashians": reality show spin off "Kourtney and Khloe Take the Hamptons" one of the shows biggest storylines has revolved around Kourtney Kardashian revealing the unexpected and shocking news to Scott that she was pregnant with their third child.
Kourtney's rocky start to Reign Aston baby news
Needless to say Scott was very stunned by the news and his reaction was interesting to say the least. However it has been reported that he has grown accustomed to the news and showed up at Reign's delivery calm and drama free.
It has been a bit of a rough year for Scott Disick, not only is is still dealing with the loss of his parents, the news of becoming a father for the third time, he also has had to battle his own personal demons also.
If you have been watching the Kardashians reality show then you are aware that Scott's partying was out of control. After spending long weekend drinking in excess, well pretty much non stop, Scott added some scary drama by throwing sleeping pills into the mix.
Things quickly escalated from bad to worse for Scott and he ended up in the emergency room in pretty bad shape and believing he was at deaths door.
Soon after he was released from the hospital Scott made the conscious choice to check himself into a rehab facility. However noble the gesture he only stayed a few days before checking out.
There has been several conflicting reports about whether or not Scott has calmed down on his partying and has decided to focus on his family and life with Kourtney. We here at HND will be keeping close tabs on this and will let you now as soon as any details are released.
Lets hope that Scott is on the straight and narrow, after all wouldn't you prefer to pull for him and Kourtney and the happiness of their three children?