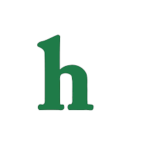 Kourtney and Khloe Kardashian are filing criminal battery charges against a clown who threw confetti on them during what they call an "attack."
Kourtney and Khloe Kardashian file report on confetti "attack"
Last month, a clown who calls himself "Richie The Barber," saw the Kardashian sisters on the street and rushed over to them to make it rain confetti down on them. However, Khloe and Kourtney were not happy about the "attack," and went to the police to file a report.
TMZ reports that police did little to pursue the report because it was so frivolous. No one was hurt, nothing was damaged, yet Kourtney and Khloe Kardashian went back to police and told them they wanted to push the criminal charges.
The Kardashians and the case of the confetti
Cops then went to interview Richie the Barber, and asked him "Were you trying to harm them by throwing confetti."  Richie said he meant no harm and only threw the confetti to "congratulate them on their success."
Richie doesn't seemed to concerned about the report filed by Kourtney and Khloe Kardashian, and it's likely nothing will come of the run-in with the sisters.
Do you think it's right for Kourtney and Khloe Kardashian to file a report on a the clown that threw confetti on them? Tweet us @OMGNewsDaily or leave a comment below.