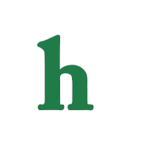 Dunst claims she is paid less than reality TV stars
Kirsten Dunst claims that these days reality television stars are making more money than she is.
In a recent comment Kirsten Dunst admitted that her mother wants her to make more money, but as far as that advice goes for now Dunst is really only concerned right now with making art.
"I'm too old to be swayed in any way now," she said.
"She sees that I do these indie films and she's like, 'I don't understand why these people [reality TV stars] make so much money and you don't'. I'm like, 'Mom, I'm an artist, I want a career path that will last. Relax. We're OK.'
Will Kirsten Dunst change careers?
Kirsten Dunst also revealed her back up plan to acting stating that her second career choice would be as an interior designer.
The now 31-year-old actress made her film debut in Woody Allen's short film Oedipus Wrecks in 1989. But is best known for her role at age 12, as the vampire Claudia in Interview with the Vampire in 1994.
Kirsten Dunst was nominated for a Golden Globe Award for Best Supporting Actress for the role in which she starred along side of heart throbs Tom Cruise and Brad Pitt.
She is currently filming the Jeff Nichols' science fiction drama Midnight Special, with Michael Shannon and Joel Edgerton.
Do you believe that reality stars make more than Kirsten Dunst, or was she just being sarcastic?