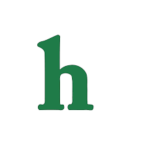 Kim Kardashian and Kanye West parenting questioned
Kim North West piercing news has started a heap of controversy for newly married parents Kim Kardashian and Kanye West.
Major backlash is being hurled in Kim Kardashian and Kanye West's direction concerning the Kim North West piercing today.
Angry parents are voicing out their dismay after seeing that one-year-old North West is now sporting some major baby bling on her newly pierced earlobes.
Many parents do not believe it is safe to pierce a baby's ears believing it inappropriate and just down right dangerous to the young children.
Is baby North West too young for all of this public drama?
A few weeks  ago pictures of North West began showing up online with North being spotted wearing diamond studs in her tiny ears.
As if Kim and Kayne West do not give the media and public enough reasons to dislike them, here they are dragging their poor innocent baby into the circus with them.
Now the debate over ear piercing and young children is nothing new, for years now many people have been debating as to whether this trend is cute, or just cruel.
Here is a couple of example's of the social media backlash the Kim North West piercing news has caused,
Kim Kardashian appears to have pierced her baby's ears. Said it before & I'll say it again, piercing a baby's ears is disgusting & cruel.
— Kate (@thatlittlekatie) June 16, 2014
Many doctors and child raising experts have advised over the decades that piercing a baby's ears is dangerous not only is it a high risk of infection, but a choking hazard as well.
"We generally don't recommend it that young, primarily because babies will often pull at their ears and if the earring comes out, it can be a choking hazard," said Dr. Mary E. Brown, a pediatrician at Floating Hospital for Children at Tufts Medical Center.
On the other hand, some state that if the piercings are done in a clean environment with top of the line equipment, and parents are very careful about keeping the child's ears clean it can be done safely well before the child is one.
Some social media users however, do not mind the Kim North West piercing decision,it is the expensive jewels the baby is wearing.
Many are fearing that baby North West is going to grow up so spoiled and feeling entitles it will be ridiculous to watch, these are also some of the same remarks that have been said about other celebrity kids, including Suri Cruise over her heels and expensive toys.
So now we must ask what are your views about the Kim North West piercing, acceptable, not acceptable or are people just making a fuss because of who the child is?