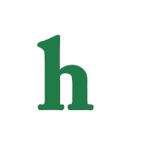 Kim Kardashian's wedding dress is all the rage online this weekend. However, some fans are claiming that Kim's dress was designed to copy Princess Kate Middleton's royal wedding gown.
Kim Kardashian's wedding dress: Did she copy Kate Middleton?
While Kim would likely love if her wedding was considered the royal wedding of the United States, it just isn't so. She's had televised weddings in the past, but has chosen to keep her most recent wedding to Kanye West a bit more private.
Meanwhile, Kardashian and West's nuptials weren't in their home country. The couple and their guests spent some time in Paris where they prepared for the wedding, and Kim had her bachelorette party, before heading to Florence, Italy to say their vows.
Kim looked amazing on her wedding day
Kim Kardashian's wedding dress was beautiful. The white lacy gown was long sleeved and was topped off with a very long and gorgeous veil, much like Kate Middleton's gown.
Kim wore her hair down for the wedding along with pretty earrings to match her dress. "Kate Middleton 2.0?" one fan commented on a photo of the dress.
Unfortunately, Kim's brother, Rob, left Florence before his sister even got married, due to a fight with a family member.
Stay tuned as details continue to trickle in about Kim Kardashian and Kanye West's wedding.
What do you think of Kim Kardashian's wedding dress looking similar to Kate Middleton's? Tweet us @OMGNewsDaily or leave a comment below.