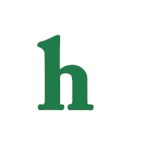 Kim Kardashian and Kanye West's wedding is going to be one of the biggest event of the year, but one of Kim's step-brothers, Brody Jenner, won't be there to see it.
Brody Jenner not attending Kim Kardashian's wedding
According to Life & Style, Brody was furious after his girlfriend of 7 months, Kaitlynn Carter, was refused an invitation, Brody decided that if she couldn't come to the wedding, then he wouldn't go either. (I mean, come on, it is her third one!)
Brody Jenner has always felt like an outcast in the eyes of Kim Kardashian and her family, and has had serious struggles with Kris Jenner and her daughters in the past.
Brody and The Kardashian's rocky relationship
However, since he decided to appear on "Keeping Up With The Kardashians" over the past two seasons, it had seemed that Brody and The Kardashians were making progress, but will this set them back?
We're hoping for no family drama on Kim Kardashian's wedding day, but what would letting Brody Jenner bring his girlfriend hurt? Honestly?
What do you think about Brody Jenner not going to Kim Kardashian's wedding? Tweet us @OMGNewsDaily or leave a comment below.