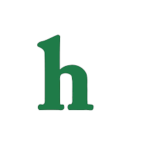 Kim Kardashian selfie bombed
Kim Kardashian was surprised by a rogue fan who ran at her when walking the street in NYC to grab a quick on the run selfie photo with the Keeping Up With the Kardashians reality star.
The young Kardashian fan caught Kim Kardashian off guard when he stepped up to her quickly and snapped a selfie with her on his cell phone.
Posing for selfies is one of Kim Kardashian's favorite past times, but the look on her face in this photo clearly shows she was not amused, or the least bit happy about the young man's selfie advance.
The event happened so fast that Kim, nor her security team barley had a moment to even think about reacting, It is probably a good thing that Kanye West was not with Kim, or this selfie story could have taken an entirely different turn for the young male fan.
Check out the video link here.
As previously reported, Kim Kardashian is quite busy putting the final touches on her huge upcoming public wedding to rapper Kanye West. It has been revealed that Kim and Kanye are already planning to marry in a small intimate family ceremony sometime this week.
Is Kim Kardshian and Kayne West already married?
But, as of Monday at the Met Gala Kim stated she is 'Still Kim, Mrs West soon.'
Do you believe celebrities should be more gracious when it comes to posing with photos with their fans, or are fans over stepping their boundaries more and more?