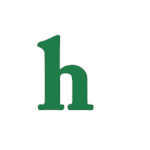 Is a Kim Kardashian and Kanye West divorce in the works? Rumors are flying that the couple are on the rocks, and that their marriage is quickly going south. One source even reveals that Kim's ready to file divorce papers!
Kim Kardashian and Kanye West headed for divorce?
Kim Kardashian and Kanye West are no stranger to being in the tabloids, but the couple's recent behavior could back up the gossip that the pair's marriage is on the rocks.
According to In Touch, Kim is furious at Kanye for missing their family Thanksgiving celebration to be in Paris. The couple who got married in May and are parents to 1-year-old daughter North West, have allegedly been on the outs and spending less and less time together, and the fact that West was gone over Thanksgiving was the "last straw" for Kardashian.
"She's getting ready to file divorce papers," a source told the magazine.
'Kimye' Divorce: Real or Rumor?
However, Hollywood News Daily doesn't believe that for a minute. "Kim Kardashian has already had two divorces, and the last one with Kris Humphries turned into a media firestorm. If she were to split with Kanye so soon her life would turn into a circus," our pop culture expert dished. "It seems like she would stick it out just to save some face."
Meanwhile, sources reveal that things got even worse for Kim Kardashian and Kanye West when the reality starlet signed on to do another season of "Keeping Up With The Kardashians."
"He'd told her he didn't want her to do it, but she took the deal her mother had brokered for her. That was really a breaking point."
However, another insider told Hollywood Life that Kim and Kanye are just fine and that West had a good reason for missing Thanksgiving with his family.
"He's just working, that's all. It's the end of the year, time to go out with a bang. He's heading home. Everything is fine."
What do you believe? Are Kim Kardashian and Kanye West headed for divorce, or is this just more tabloid trash? Tweet us @OMGNewsDaily or leave a comment below.