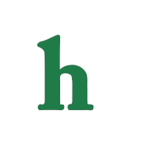 Kim Kardashian will likely be pregnant again soon. The "Keeping Up With The Kardashians" star has revealed that she and husband Kanye West are trying for baby number 2.
Kim Kardashian pregnant again soon?
Kim reveals that she and Kanye have decided to have another child, and that it could happen at any time, that is, if it's in the cards for the couple, Examiner reports.
"I hope so," Kim Kardashian said about getting pregnant with a second child. "You know, we're trying. So I guess it's all in God's hands."
"I think [motherhood] has changed me so much. Everything's put into perspective and nothing really matters besides spending time with your family and only doing the things that are really important to you," Kim Kardashian added.
The Kardashian family continues to grow
Meanwhile, the Kardashian family continues to grow as Kim's big sister, Kourtney Kardashian is pregnant with her third child with longtime boyfriend Scott Disick. The couple already have a son, Mason, and daughter, Penelope, together.
If Kim and Kourtney keep shooting out grandkids for Kris Jenner it really will get hard to keep up with the Kardashians.
However, there could be another grandchild that's been hidden from fans. Rob Kardashian has mentioned that he has a son multiple times via Twitter, and although he says it's a running joke, the tweets are so odd that fans are talking that he might actually have a love child that's being kept secret.
What do you think about Kim Kardashian and Kanye West having another baby? Tweet us @OMGNewsDaily or leave a comment below.