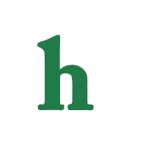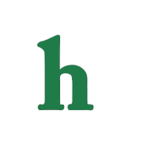 Kim Kardashian posted a new photo on Instagram revealing a shocking new look. The exotic beauty stunned fans with the new photo debuting her bleached eye brows.
Early on Tuesday Kim Kardashian posted a couple of photos on Instagram showing her temporarily bleached eye brows on the set of a new photo shoot.
Kim K. posted the photos captioned "About last night…#KendallsBDayParty #DontBeScaredOfMyBleachedBrows #ItsForAPhotoShoot," she said in a picture standing beside Cara Delevingne.
Kardashian shared another shot of the out-there look, standing next to her husband Kanye West and Delevingne, 22. "#EyebrowsOnFleek" she wrote in the kissy face image. See Kim's bleached brows here.
Kardashian/Jenner shocking Instagram pics really come as no big surprise anymore to anyone who has spent any amount of time "Keeping Up With the Kardashaisn."
Actually, most Kardashian/Jenner news hounds are much more interested in seeing the really shocking photos of Bruce Jenner, who has been reportedly going through some form of identity transformations since ending his long running relationship with Kris Jenner.
As previously reported, Bruce Jenner,Bruce Jenner's recent rail nailed 65th birthday are still causing quite a stir online. The "Keeping Up With The Kardashians" star allegedly celebrated his 65th birthday by getting a manicure and painting his nails red, with photos of Bruce's hands to prove it.
As far as Kris Jenner's recent shocking photos, they only reveal what many have suspected all along, that Bruce Jenner is not the only one facing some form of identity crisis these days. Kris recently began dating much young 34-year-old Corey Gamble officially and publicly. This has led may Kardashian/Jenner news seekers shaking their heads and believing that Kris has finally crossed over and believes she is the same age as her daughters, when she is actually 58 years-old.
Which member of the Kardashian/Jenner family do you believe posts the most shocking photos?