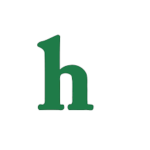 Kim Kardashian was physically attacked and nearly tackled to the ground during a shocking assault as she arrived during a Paris Fashion Week event.
Kim Kardashian taken by surprise by attacker
Upon arriving at the event Kris Jenner, Kanye West and Kim Kardashian were attacked by numerous fans and photographers.
Kim being physically attacked was the most shocking event it happened quickly when a man tackled her around her legs nearly knocking her to the ground as hundreds watched.
Media reports and video reveal that as soon as Kim Kardashian exited her car a man lunged at her out of no where, luckily Kim's security team was on the ball, subdued the man and quickly escorted Kim Kardashian and Kris Jenner into the building to safety.
Kim Kardashian the latest victim by celebrity prankster Vitalii Sediuk
The Kim Kardashian attacker is reportedly Vitalii Sediuk, best known as the Ukrainian celebrity prankster who has surprise attacked A- Listers such as Leonardo DiCaprio, Brad Pitt and Will Smith.
According to his rep, Sediuk is taking credit for lunging at Kim Kardashian , even though he was not arrested at the scene, sources on hand claim that the paparazzi also came to Kim.K's aid holding down her attacker while she was taken inside to safety.
How does this guy keep getting into these celebrity events unnoticed?