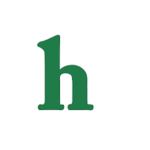 Kim Kardashian has a new name. The reality TV star has officially changed her name to Kim Kardashian-West on all her social networking profiles, including Twitter and Instagram.
Kim Kardashian's new name
Kim revealed before her wedding to Kanye West that she would likely take his last name, but also keep hers, which is what little sister Khloe Kardashian did when she married Lamar  Odom, whom she is currently divorcing.
This will be the first time that Kim Kardashian has a new name in a marriage. In her previous marriage to Kris Humphries, the "Keeping UP With The Kardashians" star did not hyphenate her last name, but simply kept her maiden name intact.
Reality star is now Kim Kardashian-West
Does Kim Kardashian's name change mean that she's in it for the long haul with Kanye West, or did the rapper demand that Kim bare his name, and the name of their daughter, North West? Either way, it makes them more united as a family to have the same last name.
What do you think about Kim Kardashian's new name? Do you like Kim Kardashian-West? Tweet us @OMGNewsDaily or leave a comment below.