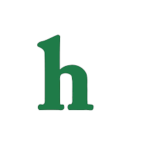 Kim Kardashian is allegedly jealous over Kanye West's protégé, Pia Mia. The "Keeping Up With The Kardashians" star is said to be feeling a little insecure about Kanye working so closely with the hot young singer.
West and Mia have been in the studio working hard, and Kanye reportedly thinks that Pia could be the next Rihanna.
The only think that really makes these rumors weird, is Pia Mia's age. She's only 17! While Kanye West has made it clear they're relationship is strictly professional, Kim's still jealous, but why?
"Kanye thinks she's young, fresh and hip — totally his target audience," the insider says. "He's been consulting her on a lot of his creative projects, including the Kanye x APC collection," a source revealed to Radar Online.
So, it looks like Kim could be jealous of Pia because she's young and cool, which is something Kim strives to be. (Remember when she stalked Kylie's Tumblr page and tried to copy the fashion?)
Is Kim Kardashian missing Kanye West's attention when he's hard at work with Pia Mia? Tweet us your thoughts @OMGNewsDaily or leave a comment below.