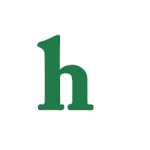 Kim Kardashian is making an attempt to "Keep Up" with little sister Kendall Jenner, and has done so of late, causing her very own side boob frenzy in Paris.
Kardashian/Jenners in a reveal off contest?
As previously reported, just a couple of days ago Kendall Jenner posted a revealing Instagram photo of herself showing off he side boob, captioning the photo with "A little side boob never hurt nobody."
Maybe not, but it sure gets the world's attention, doesn't it?
Kim Kardashian and soon-to-be husband Kanye West were photographed strolling along the streets of Paris, and it was not the reality star's Hollywood status that was capturing the eye of the photographers earlier Monday.
Kim Kardashian not afraid to show off her cuves
It was the tiny next to nothing pink tank that Kim was wearing sans bra and showing a lot of cleavage and side boob.
Now "Keeping Up with the Kardashians" fans are well award that Kim K. is staring to feel her age and the loss of her cool factor.
If you remember she has been spotted more than once attempting to recapture her youth following her baby sister Kendall and Kylie Jenner's fashion sense.
Kim Kardashian previously posted bikini photos of her wearing her little sis'  tiny bikini. Now it appears she has decided to take a page from Kendall Jenner's most recent controversial Instagram, via side boob.
See Kim Kardashian's racy photo here.
What do you think about Kim Kardashian's choice of wardrobe these days is the side boob too much at her age?