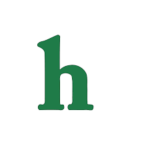 Kim Kardashian divorce coming after 58 days of marriage to Kanye West? According to tabloid headlines, these two are close to calling it quits.
Is it over for Kimye so soon?
Kim Kardashian and divorce is a a few words that seem to go hand in hand. It is alleged that her new husband rapper Kanye West has moved out just 58 days after their elaborate wedding.
Reports state that Kim and Kanye's fairytale romance and wedding is a fake and that these two have not been happy in a very long time despite sharing a daughter North West together.
In Touch magazine claims that Kimye have been at odds over everything, but mainly moving to Paris.
Sources of the magazine claim that Kanye West plans to move to France whether Kim goes or not. Kim wants to stay put close to mom and family with her daughter and this is a big issue between the newlyweds.
 Yikes this does not sound very good for Kim, or her marriage track record.
In fact if Kim Kardashian and Kanye West divorce this will beat Kim's past divorce record with Kris Humphries of 72-days. If these rumors are correct then are we going to be right smack in the middle of a huge celebrity custody battle that will unfold right before our eyes via reality television?
This could be big ratings for "Keeping Up With the Kardashians" ratings, and if true would have mom Kris Jenner jumping for joy all the way to the bank, oh after she sheds a few on screen tears for Kimmie of course.
But who would win out in a custody battle between Kanye West and Kim Kardashian, who really has more power here?
Do you think Kim and Kanye are heading for divorce, or is this just a tabloid headline grabber?
UPDATE: Kim Kardashian's rep tells Gossip Cop that the divorce rumors are false.