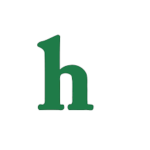 Kim Kardashian and Kanye West's wedding plans are allegedly in a state of disarray.
Kim Kardashian and Kanye West wedding in jeopardy?
The couple, who plan to wed in Paris next month recently learned that a French law requires a couple to reside there for 40 days before they can wed.
The French Embassy in Washington D.C. states that "All marriages must be performed by a French civil authority before any religious ceremony takes place. The mayor can authorize the deputy mayor or a city councilor to perform the ceremony in the town in which one of the parties to be married has resided for at least 40 days preceding the marriage. These requirements can not be waived."
Will this be a problem for Kimye?
The couple only recently found out about the law, but Kanye does have an apartment in Paris, although he does not stay there for long periods of time. Will this be the saving point for Kim Kardashian and Kanye West's May 24 wedding?
What a disaster for Kim and Kanye. We're hoping it all works out, and that they can pull this wedding off without a hitch!
What are your thoughts on Kim Kardashian and Kanye West's wedding drama? Tweet us @OMGNewsDaily or leave a comment below.