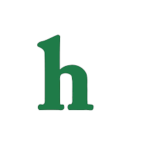 Kim Kardashian and Kanye West's wedding won't be filmed for "Keeping Up With The Kardashians."
Kim Kardashian and Kanye West's wedding won't be filmed for 'Keeping Up With The Kardashians'
Kardashian, who went on a rumor debunking Twitter rant on Wednesday, revealed that cameras won't roll on she and West's nuptials, as they want to keep it as private as they can, but will share photos of their big day.
"We are not filming our wedding for 'Keeping Up With The Kardashians.' You will see everything leading up til and after! As much as we would love to share these memories on camera, we've decided to keep this close to our heart & share thru photos," Kim Kardashian tweeted.
Kim Kardashian clears up wedding rumors
Kim K. also added that she and Kanye West are not married yet, even though rumors have been circulating that they may have already tied the knot in a civil ceremony in L.A.
So, what about the guest list rumors? Kim cleared those up to. "No guest list has been released. Seeing fake ones. Especially not 1600 people invited like I just read. Its VERY small & intimate," Kardashian tweeted.
Kim Kardashian also stated that no one has seen her wedding dress, and the photos online are fake, asking fans not to believe the rumors.
What are your thoughts on Kim Kardashian and Kanye West's wedding not being filmed for "Keeping Up With The Kardashians? Tweet us @OMGNewsDaily or leave a comment below.