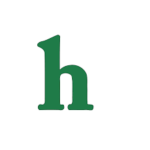 Kim Kardashian and Kanye West seemingly aren't getting married in Paris after all. The couple is reportedly set to tie the knot in Italy.
Kim Kardashian and Kanye West move wedding from Paris to Italy
According to People Magazine, Kim and Kanye are spending 300,000 Euros, which is about $411,000 to rent out the Italian fortress, Forte di Belvedere for the weekend of May 24th, which has already been confirmed as their wedding date.
So, what was with all the Paris talk? It seemed that the couple were set on getting married in France, but may have called those plans off due to a law that states the couple must resident there for an extended period of time before marrying.
Why Italy?
Kim Kardashian and Kanye West are now scrambling to get their wedding just right, and they only have one week to do it!
So, why did the couple choose Italy? According to a recent interview, Kanye revealed that's where his daughter, North West, was conceived. So, the country likely holds a special place in the couple's hearts.
What do you think about Kim Kardashian and Kanye West getting married in Italy? Tweet us @OMGNewsDaily or leave a comment below.