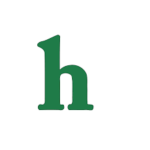 Kim Kardahian allegedly accused brother Rob Kardashian of leaking negative stories about her to the media, which lead to a huge fight during her wedding weekend.
Kim Kardashian and Rob Kardashian's wedding fight revealed
It seems that Kim and Rob's relationship has been very strained as of late, and when the two fought, Mrs. West brought up his weight, which sent Rob over the edge, and he left before her wedding.
"Kim and Rob haven't been speaking to each other for months…she thinks he is lazy, and bringing down the family name because of his physical appearance. After arriving in Paris, Rob and Kim got into a very heated argument because she thought he was just moping around the hotel. She encouraged him to go out and sight see, which he declined to do," a source revealed.
Kim accuses Rob of leaking stories to the media
"This made her extremely angry, and they exchanged words. During the course of the argument, Rob was accused by Kim of leaking negative stories about her to the press. That was the final straw for Rob, because that is something he would never do. So, he packed his bags, and left Paris before the wedding. He wanted nothing to do with it, and thought it was ridiculous that Kim's third marriage was so over the top," the insider added.
Rob Kardashian's Kimye wedding diss has been making headlines for days now, and fans seem to be worried about Rob, and are hoping he'll receive any treatment that he may need.
What do you think about Kim Kardahshian and Rob Kardashian's big fight? Tweet us @OMGNewsDaily or leave a comment below.