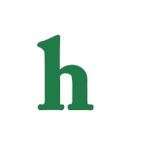 Kim Kanye hints tape is making big media news headiness as it has been revealed that one of the things that put Kim Kardashian on the celebrity radar could have a sequel.
Did Kimye make there own sex tape?
Is it possible that Kim K. has really made a new sex tape with hubby rapper Kanye West? Well, the Kim Kanye hints tape does not come as a surprise to those of us ho whether or not want to Keep Up with the Kardashians.
During a recent interview as British GQ's Woman of eh Year Kim K. hared some very intimate details about her love life with her new husband Kanye West implying that there is another Kim K. sex tape out there.
West/RayJ Kardashian sex tape competition underway?
Kim Kardashian skyrocketed to celebrity fame when a sex tape of herself and Ray J was leaked out for the world to see, shocking many , but it is said to have gotten the ball rolling for Kris Jenner who has now built an empire in reality television based on her family shenanigans.
"My husband Kanye and I have an amazing sex life," Kim told GQ (via NY Post). "So far as the sex tape is concerned, whether or not we've made another …If we have, it's never something I want to go public."
Kim added, "I never want to make the same mistake twice."
But if the price is right would i wonders many Kardashian non fans who often voice their opinions rather bluntly claiming that it is ridiculous this family is so famous for nothing.
There never goes a day without some form of celebrity tabloid and media news about the Kardashian/Jenner family whether it is about Kim, or her sisters or another big topic lately stepdad Bruce Jenner's unusual and bizarre transformation in his appearance, which is speculated to be a gender change in the making.
One thing that holds true whether or not you are fans of the Kardashian/Jenner family or not this family definitely keep the paps and news hounds hopping with their wild and crazy ways.
Do you believe he Kim Kanye hints tape news is for real or just another publicity stunt orchestrated to keep fans on high alert?