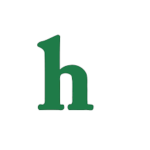 Khloe Kardashian's luck with men hasn't been good. The "Keeping Up With The Kardashians" star's boyfriend French Montana was reportedly caught cheating on her.
Khloe Kardashian boyfriend French Montana caught cheating?
French was allegedly coming on strong to a young woman during his music video shoot the week before Kim Kardashian and Kanye West's wedding.
"He was coming onto her really hard, acting like he didn't have a girlfriend at all," the insider told Star magazine, adding that the two disappeared into the rapper's trailer for 30 minutes after that. "It was so long, people started buzzing that they were hooking up in there!"
Did Khloe move on too quickly?
Khloe Kardashian is currently dealing with divorce drama from her estranged husband Lamar Odom, who also reportedly cheated on her, and was using drugs, which was the biggest reason for the couple's split.
Should Khloe have taken more time before getting in to another relationship with French Montana, or are these just rumors trying to cut the youngest Kardashian sister down?
What do you think about Khloe Kardashian's boyfriend French Montana allegedly cheating on her? Tweet us @OMGNewsDaily or leave a comment below.