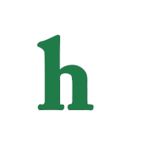 Khloe Kardashian has been using a magic diet spray to lose weight according to reports, a spray that is described as "Windex-Like."
Khloe K's dangerous and strange dieting tip
Sources close to the "Keeping Up With The Kardashians" star have revealed that Khloe Kardashian has been losing a lot of weight with the help of a spray she uses. It is alleged that Khloe will order what ever she wants to eat, consume a few bites then spray this "Windex-Like" cleaner spray on the rest to keep her from over indulging.
New celebrity diet trick "Windex-Spray" your food?
The National Enquirer claims that Khloe, 30 has taken this weight-loss tip on the advice of her big sister Kim, 34, who allegedly got the tip from stick thin Victoria Beckham.
The 30-year-old reality star of Kourtney & Khloe Take The Hamptons has taken direction from her sister, Kim Kardashian, 34, by spraying a "Windex-like cleaner" on her food, a "tip" that the magazine claims originally came from Victoria Beckham, 40.
An inside source close to the Kardashian/Jenner family stated, "Khloe will spray it on something after she's had a bite or two so she won't keep eating it, " adding that she travels with a spray bottle in her purse.
Khloe recently used the spray while at L.A.'s Curvee, and later used the spray again while at Pinkberry causing sister Kourtney to become horrified telling her that i was "disgusting and weird."
Khloe Kardashian previously tweeted about her weight loss critics posting, "People LOVE to hate," she wrote. "I have worked really hard to be healthy and I am proud of my body! It's all ME! I did it the healthy LONG way."
One thing that is for sure there is really nothing really shocking that Kardashain/Jenner news followers really find truly shocking anymore, after all haven't we really watched this reality family do just about every thing under the sun by now, have we forgotten the pineapple juice vag sniff off between Kim and Kourtney with Khloe as the judge?
Seriously some things are just too over the top with the shock for rating value, wouldn't you agree?