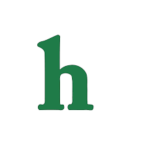 Khloe Kardashian is pregnant with twins according to the latest report from OK! Magazine. The "Keeping Up With The Kardashains" star and on again, off again boyfriend French Montana may be expecting their first child/children together soon.
Khloe Kardashian pregnant?
According to the magazine, Khloe Kardashian and French Montana are officially back together, and were spotted together at a birthday party for Khloe's sister, Kendall Jenner in early November. Now, friends and family think Khloe could be pregnant.
Khloe, who still isn't divorced from Lamar Odom yet, could be pregnant while still married to her estranged husband, much like big sister, Kim Kardashian was when she and Kanye West got pregnant with North before her divorce to Kris Humphries was finalized.
Meanwhile, the report also claims that Lamar Odom is furious about Khloe's alleged pregnancy, and that he's demanding a paternity test to see if he could possibly be the father of the baby, as it's been rumored he and Khloe were hooking up when she broke up with French Montana.
Khloe to make big announcement at Thanksgiving?
So, why do Khloe Kardashian's friends and family believe she may be pregnant with French Montana's baby/babies?
The reality star has allegedly been teasing that she'll make a huge announcement when she hosts her family for Thanksgiving later this month. The report also suggests that Khloe Kardashian is about 3 months along, meaning that she would have gotten pregnant around the same time she and French Montana split in August. Did they get back together because she's pregnant?
While this report seems far-fetched, anything can happen, and in the Kardashian family nothing seems to be too crazy to be true.
Do you think Khloe Kardashian is pregnant with French Montana's baby? Tweet us @OMGNewsDaily or leave a comment below.