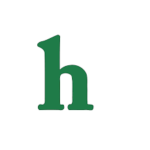 Khloe Kardashian has always been the jokester of her famous family, but fans of "Keeping Up With The Kardashians" know that Khloe can sometimes cross the line with her jokes, and become very inappropriate.
Khloe Kardashian jokes about incest with brother Rob
This week, Khloe Kardashian disgusted fans when she joked about having an incestuous relationship with her brother, Rob Kardashian.
According to The Hollywood Gossip, it all started when Rob Kardashian posted a photos of Khloe Kardashian's backside and called it is "woman crush Wednesday" photo, which is a popular term on social media where people post photos of their "crushes."
After seeing the photo that her brother had posted of her, Khloe Kardashian then shared Rob's message and added her own. "Totally a normal brother/sister relationship. Incest is best!!!" Kardashian joked.
Khloe and Rob's special bond
Khloe and Rob have always had a special bond, likely because they are the two youngest of the Kardashian kids, and Khloe has always been there for Rob when he needed her, even letting him live in her house with her and now estranged husband, Lamar Odom, when he couldn't afford to live on his own.
However, many fans didn't find Khloe Kardashian's incest joke funny, even though the reality star is known for her crazy, wild, and at time inappropriate antics.
"This is so gross," one fan wrote. "You shouldn't joke about incest," another fan replied. However, others believe that it was an obvious joke, and that fans should just let it go, whether they thought it was funny or not.
What do you think about Khloe Kardashian joking about incest with brother Rob Kardashian? Tweet us @OMGNewsDaily or leave a comment below.