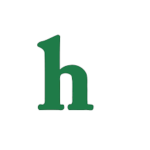 Is Khloe Kardashian depressed? The "Keeping Up With The Kardashians" star is reportedly having a rough time right now, and has resorted to taking prescription medication to help her, Radar Online reports.
Khloe Kardashian depressed and taking prescription meds?
Khloe Kardashian allegedly feels bad about herself after her split from rapper French Montana. "All she and French did was party and drink, and it's starting to catch up with her," a source told Star Magazine. "Now the relationship is over, and she feels fat, ugly, and alone. Plus,she's got her divorce from Lamar [Odom] still looming over her head."
It's seems reasonable that Khloe Kardashian may be feeling a bit lost in her life. After filing for divorce from husband Lamar Odom her life was in shambles, and she worked to pick up the pieces, and leaned on French Montana and her party lifestyle to take her mind off the heartache.
However, now that Khloe Kardashian and French Montana are no longer dating, the reality star's issues seem to be back, including her relationship with Lamar Odom.
Khloe and Lamar are reportedly considering getting back together, as Odom is said to trying hard to win Kardashian back with promises of love, children, and a new reality show for the couple.
Khloe and Lamar getting back together?
It's clear that Khloe Kardashian has a lot of things to figure out about her life and future, but the magazine's insider claims that Khloe just needs to "cut the dead weight" from her circle instead of pop pills.
Meanwhile, Khloe's brother Rob Kardashian is said to be in a constant state of depression as well, and hopefully the Kardashian family can pull together and get these two out of their funks and back on their feet walking towards a happy and healthy life.
What do you think about Khloe Kardashian allegedly being depressed and taking prescription medication? Tweet us @OMGNewsDaily or leave a comment below.