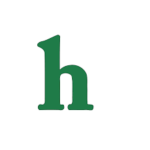 Khloe Kardashian allegedly thinks her estranged husband Lamar Odom is stalking her. The "Keeping Up With The Kardashians" star is even reportedly considering getting a restraining order on the basketball player.
Khloe Kardashian considering restraining order against Lamar Odom
Khloe was shaken after Lamar showed up at the LA club where she and her new man, French Montana, were partying with big sister, Kim Kardashian.
Khloe Kardashian and French Montana's security had Lamar Odom rejected from the club, but the incident was not staged for E! cameras, and Khloe K. was said to have been very upset over the whole ordeal.
Khloe worried about Lamar's behavior
"Lamar can get crazy at times and even though she loves him, she's not opposed to getting a restraining order against him. She doesn't want to hurt his feelings or send him over the edge but he cannot do things like that," an insider dished to Hollywood Life.
In addition to the added stress of Lamar Odom showing up wherever Khloe Kardashian and French Montana may be, she could be worried about Lamar and French getting into a physical altercation.
"Who knows what could have happened if she and French were outside and words were exchanged [with Lamar]?" the source added. "It could have gotten real ugly, real fast. She's going to call Lamar and talk to him about this situation."
Khloe Kardashian and Lamar Odom's divorce drama seems to be getting messier by the day. As sad as is it for both parties, it seems that they really need to get this divorce rolling, and move on from one another for good.
What do you think about Khloe Kardashian considering a restraining order against Lamar Odom? Tweet us @OMGNewsDaily or leave a comment below.