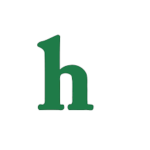 Khloe Kardashian may have moved on from Lamar Odom with rapper French Montana, but she's begging her estranged husband to quit holding up their divorce.
Khloe Kardashian begging Lamar Odom for a divorce
The "Keeping Up With The Kardashians" star reportedly is furious that Lamar is dragging his feet about ending their marriage.
It seems Lamar Odom could be holding out hope that he and Khloe Kardashian can reconcile, but Khloe's just not into it.
"Lamar hasn't been returning phone calls and text messages from Khloé regarding the divorce. He is disappearing for days at a time again, and hanging out with 'shady' people," a source revealed.
Khloe is happier than ever
Meanwhile, Khloe Kardashian is having the time of her life with French Montana. "It has been ages since Khloé has been going to clubs and just having fun. "While Khloé is very happy with French, because he treats her like a queen, she isn't fully able to enjoy it because Lamar still hasn't submitted a response in their divorce proceedings," the insider added.
What are your thoughts on Khloe Kardashian and Lamar Odom's divorce drama? Tweet us @OMGNewsDaily or leave a comment below.