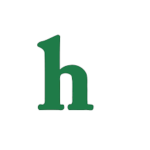 Khloe Kardashian and Lamar Odom are reportedly getting back together, and the former L.A. Laker wants Khloe back so bad that he's allegedly agreed to do a new reality TV show with his estranged wife, Hollywood Life reports.
Khloe Kardashian and Lamar Odom back together again?
Lamar Odom reportedly thinks doing another TV show with Khloe Kardashian "would be good therapy" and could help "save their marriage," which began falling apart when reports of Odom's infidelity and drug use became headlines in 2012, and a story line on "Keeping Up With The Kardashians."
"Lamar is chilling and not thinking about anything but getting Khloe back," a source reveals. "He'd do anything for her. Anything. He'd love to do their Khloe & Lamar reality show again now that he has the time. He wants that. He wants that for many reasons."
Now that Khloe Kardashian and Lamar Odom are on speaking terms again, and considering getting back together, Lamar has even pitched the TV show idea to Khloe.
"He thinks it would be good therapy for he and him and Khloe. He's even brought this up to her too," the source says.
Meanwhile, it sounds like Lamar Odom has really thought the entire TV show concept with Khloe Kardashian through, and has really been trying to persuade Khloe to see things his way.
Lamar Odom wants to do another reality show with Khloe Kardashian
"He told her doing the show this time around would show her and himself that's he ready to be open and honest, to put his feelings and heart out on the table and to prove to her that he's ready to be part of her world and her family's empire that he once took for granted," the insider dished.
However, while Lamar Odom's biggest goal is to win Khloe Kardashian back, he's said to be interested in the money as well, and that makes sense as he's not working at the moment.
"Lamar's serious, he thinks that this could save their marriage and make them a strong unit. And it would be an instant cash flow for them. He wants his team back — and by that I'm not talking about basketball, I'm talking the Khloe and Lamar team."
Meanwhile, Khloe Kardashian is really weighing her options, and thinking long and hard before agreeing to take Lamar Odom back.
"Khloe was stunned, and told him 'Wow Lamar, you're really maturing. If only you were this way last year babe. If only,'" the source says. "She holds everything, all the cards and Lamar's fine with that because he knows nothing is happening on his terms. He's being patient. Real patient."
What do you think about Khloe Kardashian and Lamar Odom possibly getting back together and staring in a new reality TV show? Tweet us @OMGNewsDaily or leave a comment below.