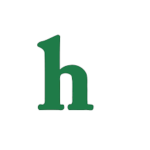 Khloe Kardashian and Lamar Odom's divorce may be off. The "Keeping Up With The Kardashians" star filed for divorce from the former NBA star on Dec. 13, 2013, and now that proceedings are at a standstill their case may be dismissed altogether.
Khloe Kardashian and Lamar Odom divorce being dismissed
According to Radar Online, Khloe Kardashian's divorce from Lamar Odom is taking so long to get rolling that the court has reportedly warned the reality starlet to get going with it, or it will be dismissed.
The biggest hurdle in Khloe and Lamar's divorce is the fact that Odom has not officially responded to the divorce filing.
"Khloe has been told by her attorney, Laura Wasser that she could file a motion to have the divorce granted even though Lamar hasn't formally responded."
This means that Khloe Kardashian could get her divorce from Lamar Odom, even though he hasn't taken the necessary steps to end the marriage.
Khloe wishes she was still married to Lamar
In a recent episode of "Kourtney and Khloe Take The Hamptons" Khloe is heard telling her mother, Kris Jenner, that if she had her way she'd still be married to Lamar Odom, but sources say Khloe won't let her emotions run her life.
"She can never trust Lamar again, after being cheated on so many times, but she is becoming more and more despondent about her personal life," the source explained.
It seems Khloe Kardashian may just need some more time before she can official divorce Lamar Odom.
What do you think about Khloe Kardashian and Lamar Odom's divorce possibly being dismissed? Tweet us @OMGNewsDaily or leave a comment below.