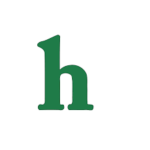 Khloe K. had a near death experience in Connecticut over the weekend. The Keeping Up With The Kardashians star and her sister's longtime boyfriend, Scott Disick, could have drowned after a scary incident in the water.
Khloe K. near death experience with Scott Disick revealed
Khloe K. and Scott Disick told People Magazine about their "near death" experience on Sunday as they arrived to host a pool party at Connecticut's Foxwoods Resort and Casino.
"We actually fell in the bay yesterday," Scott Disick revealed. "I don't do big bodies of water," said Kardashian, "so I held on for dear life."
It seems Khloe K. and Scott Disick has a very scary "near death" experience on Saturday, and may be staying out of the water for a little while as they recover from the incident.
Meanwhile, this isn't the first time Khloe Kardashian and Scott Disick have made headlines for being in the water together. The pair posted a controversial photo on Instagram earlier this summer which showed them both in the bathtub together. Don't worry, they were wearing swimsuits!
Kardashian drama headed back to TV
In fact, Khloe K. and Scott Disick's near death experience is just the latest in the Kardashian drama this summer. Khloe's been dodging rumors about her divorce with Lamar Odom, and her relationship with rapper, French Montana, as Scott Disick's been having some relationship issues with his longtime love, Kourtney Kardashian.
Scott and Kourtney have reportedly been fighting over Disick's partying, and the self-proclaimed "Lord Disick" was even hospitalized earlier in the summer for alcohol poisoning.
Khloe Kardashian. and her big sister Kourtney Kardashian have been busy filming their latest family reality show, Kourtney and Khloe Take The Hamptons, which is sure to feature Khloe K. and Scott Disick's near death experience on the water, along with the rest of the Kardashian hot topics, such as Kourtney's pregnancy with baby number three, and Scott's drinking problems.
What are your thoughts on Khloe K.'s near death experience with Scott Disick? Tweet us @OMGNewsDaily or leave a comment below.