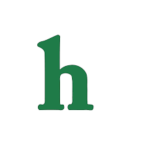 Khloe Kardashian doesn't care if French Montana sees other women. The "Keeping Up With The Kardashians" star reportedly has a very open relationship with her rapper boyfriend.
Khloe Kardashian doesn't care if French Montana cheats on her
According to TMZ, Khloe Kardashian doesn't care about French Montana's other girlfriends. In fact she's fine with her man stepping out on her, but what she's not fine with is her famous family getting into her business and throwing in their opinions and judgments about her relationship with the rapper.
Khloe has allegedly been telling her medaling family that she's having fun with French and there is no expectation or exclusiveness to their romance.
Kardashian family worried about Khloe 

Meanwhile, the Kardashians are reportedly worried that Khloe could be making excuses and covering up for French's behavior the same way she did during her rough patches with estranged husband Lamar Odom.
However, Khloe Kardashian says her relationship with French Montana isn't anything like the situation she was once in with Lamar Odom.
Could Khloe be headed for another heartbreak, or is she really just mending her broken heart by having a fun, no strings attached relationship with French? Only time will tell.
What do you think about the fact that Khloe Kardashians doesn't care if French Montana cheats on her? Tweet us @OMGNewsDaily or leave a comment below.