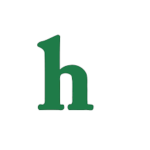 Are Khloe and Lamar together again? The estranged couple are reportedly talking about getting back together after Kardashian's break up with rapper French Montana.
Khloe and Lamar Together Again?
According to Hollywood Life, Khloe Kardashian dumped French Montana for hitting on her best friend Malika.
Meanwhile, Khloe and Lamar getting back together is a real possibility as Kardashian and Odom have been in communication, and may be trying to resolve their relationship issues.
"Most importantly for Khloe, she wants to know how Lamar's doing physically and mentally and that's the biggest reason why she talks to him and has been even after she filed for divorce."
Khloe and Lamar getting back together could solely depend on Lamar Odom's all around health, and whether or not he's getting help for his drug abuse issues.
Khloe Kardashian and Lamar Odom Have A Lot To Work Out
"Unlike French, Lamar was her world. Her life," the insider adds. "It wasn't easy letting go of him and now that he's healthy and looking good and gaming her up, she's getting weak and all those feelings are coming back to life."
While Khloe Kardashian and Lamar Odom obviously have a lot to work through, they were so totally in love at one point, it's hard to image them just moving on from each other so easily. This means that Khloe and Lamar could be back together very soon, although Khloe may have issues trusting her estranged husband, and that is a big problem that will require a lot of work.
If Khloe and Lamar do get back together we hope they find a great therapist as they will for sure need some counseling to help them set boundaries and expectations for their renewed commitment.
What do you think about the possibility of Khloe and Lamar together again? Tweet us @OMGNewsDaily or leave a comment below.