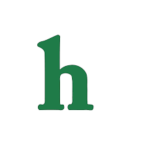 Kevin Bacon celebrated the 30thanniversary of "Footloose" with Jimmy Fallon on Friday.
"The Following" star re-enacted the entire "Footloose" dance scene, as well as thefinale prom scene in a hilarious spoof on NBC's "The Tonight Show."
Kevin Bacon still has it. The actor was not only dead on during his dance moments, but was very entertaining, and funny, during his interview.
Bacon told Jimmy Fallon that to prepare for his role in "Footloose," he went back to high school undercover to check out how the kids were acting. Kevin reminded Jimmy that this was "before 21 Jump Street."
Fans loved Kevin Bacon's "Footloose" re-enactment, and Jimmy Fallon even got in on the action towards the end by dancing around with the crowd, and showing off his impressive dance moves.
Fallon continues to re-invent "The Tonight Show," and make it fun, fresh, and full of laughs.
It's definitely a "Tonight Show" that the younger crowd can get on board with.
What are your thoughts on Kevin Bacon re-enacting "Footloose" on Jimmy Fallon? Tweet us @OMGNewsDaily or leave a comment below.