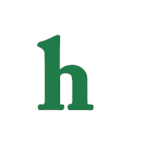 Kerry Washington gave her first post baby interview to the LA Times this week, and she is finally opening up about her new baby girl, The Huffington Post reports.
Kerry Washington finally gives post baby interview
The "Scandal" star says she feels amazing since the birth of her daughter Isabelle Amarachi Asomugha, last month.
"I feel really, really blessed," Kerry Washington  said in the post baby interview. "I just feel really blessed that I'm kind of living extraordinary dreams come true in my work life and in my personal life."
Kerry Washington's very private life
Kerry has become known not only for her hit show "Scandal," as well as her strong character, Olivia Pope, but for her very private life.
The actress married her now husband Nnamdi Asomugha in June of 2013, which stunned fans as most did not know they pair were even dating. Now, Kerry's keeping her life as a mother very much under wraps as well, and doing a great job of it.
What do you think of Kerry Washington's first post baby interview? Tweet us @OMGNewsDaily or leave a comment below.