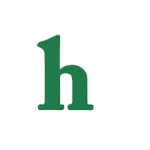 Celebrity tell all  written by Kendra Wilkinson's mom Patti reveals how fame changed her daughter
Kendra Wilkinson is the topic of a new celebrity tell book written by her own mother titled: Fame Has Destroyed My Daughter — 'Hollywood Has Crept In' & Changed Her 'Not For The Better.'
Ouch… Kendra Wilkinson can not be to happy at all about mom opening up the family private life to the world.
Patti Wilkinson claims that ever since her daughter Kendra Wilkinson became famous after appearing on the reality series "The Girls Next Door."
Patti states that living the "Hollywood" life has changed her daughter and "not for the better."
The mother and daughter who have been estranged from each other since October 2013 claims that her daughter has been damaged by fame.
"When Kendra was on The Girls Next Door I think that she was down to earth, she was fun, it was all new to her and exciting. That was Kendra, that definitely was Kendra.
"As years go by Hollywood has crept in and I think it has changed her and not for the better and I never thought it would happen."
Patti Wilkinson reveals Kendra cut her out of her life
Kendra Wilkinson, 28, recently gave birth to her second child daughter Alijah Mary Basket.
Kendra and her mother Patti have been at odds for sometime and the mother and daughter have not spoken to each other in several months.
"Maybe she doesn't even realize it. Maybe she doesn't even realize that this is happening to her but I do believe it has. I've never really said anything about Hollywood creeping in and taking over her life to Kendra because I've always kept my mouth shut. I've always told her my opinion, but I've never told her anything like that for fear that I would be completely cut out of her life and little Hank's life and that would be the end, but here it has happened."
Patti claims that if you do not agree with Kendra at all times she will just cut you out.
Patti recently revealed to Radar just how heartbroken she is to be estranged from her daughter Kendra, her grandchildren and Hank.
"He always wanted his family included which he still does. I mean his mom, his dad, his brother go to all of the functions, including the birth of the baby and we're kind of like a second like a non-factor in their lives. So It's kind of upsetting."
Fans believe that writing a tell-all book about her daughter and family issues is not quite the way to mend the broken fences between her daughter Kendra Wilkinson and herself.
What do you think about Kendra Wilkinson's mom Patti writing a tell-all book, do you think that this will break the already damaged mother-daughter relationship?