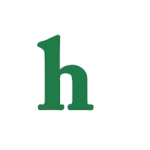 Kendra Wilkinson and Hank Baskett's marriage is in crisis, but they're not letting that stop their reality show, "Kendra On Top." The couple are reportedly filming their currently relationship problems for television.
Kendra Wilkinson and Hank Baskett filming marriage troubles for reality TV
The trouble started when Kendra found out that Hank was allegedly cheating on her just weeks after she gave birth to their second child, a girl. To make matters worse, Hank was reportedly cheating with a transsexual.
"We are currently in production on Season 3 of Kendra on Top. And yes, we are covering her reality," a WE TV rep revealed to Us Weekly.
Lots of drama ahead for Kendra and Hank
It seems Kendra Wilkinson's reality show could be crazy this season, as the former Playboy bunny reportedly flushed her wedding ring down the toilet after finding out about her Hank Baskett's infidelity.
"Kendra was crying and Hank was kind of being a jerk, looking very pissed. She was talking divorce," a source told the mag about "Kendra On Top" filming.
What do you think about Kendra Wilkinson and Hank Baskett filming marriage issues for reality TV? Tweet us @OMGNewsDaily or leave a comment below.