Kendall Jenner up for role in 'Fifty Shades of Grey' sequel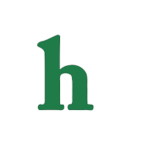 Kendall Jenner is reportedly being considered for a role in the second "Fifty Shades Of Grey" movie, which will be titled "Fifty Shades Darker."
Kendall Jenner to star in 'Fifty Shades of Grey' sequel?
Kendall Jenner has made a name for herself for being the little sister of Kourtney, Khloe, and Kim Kardashian, and for her modeling career. However, it looks like she may want to expand and venture into acting as well.
In Touch Weekly reports that Kendall Jenner has caught the attention of "Fifty Shades Of Grey" director, Sam Taylor-Wood. Now, Kendall's in talks with her agent to star in the movie's sequel.
Does Kendall have what it takes?
"She's fascinated by [Kendall] and expressed interest in her appearing in the first film but it didn't happen," a source close to the director revealed.
Kendall Jenner may have a really good chance to land a role in "Fifty Shades Darker," as she's reportedly already met with a production team at Universal Studios.
We're not sure what character Kendall Jenner could play, but we'd be interested to find out if she could handle a big movie roll.
What do you think about Kendall Jenner being considered for a role in the "Fifty Shades Of Grey" sequel? Tweet us @OMGNewsDaily or leave a comment below.