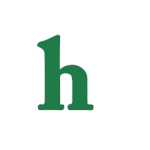 Kendall Jenner is reportedly considering getting out of the reality TV game and quitting "Keeping Up With The Kardashians."
Kendall Jenner to quit 'Keeping Up With The Kardashians?'
The teenager, who recently bought her first place, allegedly wants to focus on her modeling career instead of a reality TV career.
It seems Kendall Jenner may not be like the rest of her family after all. "She is unique in wanting to turn her back on her celebrity when it comes to modelling. It would have been easy for Kendall to go with a bigger agency and gone down a celebrity route but she wants to be taken seriously as a model just like the rest of them," a source revealed.
Kendall more Jenner than Kardashian?
Kendall has always seemingly taken after the Jenner side of her family more. She likes to be outdoors, is more down to earth when it comes to being famous, and remember the time she wanted to drive the old pick-up truck?
Meanwhile, Kendall Jenner's little sister, Kylie Jenner, seems to be another Kardashian clone, and is very much like her big sisters, Kourtney, Khloe, and Kim Kardashian in the fashion, style, and attitude department.
What do you think about Kendall Jenner considering quitting "Keeping Up With The Kardashians?" Tweet us @OMGNewsDaily or leave a comment below.