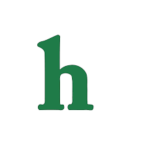 Kendall Jenner, 18, reportedly has set her sights on Rihanna's ex-boyfriend, Chris Brown, 25. The "Keeping Up With The Kardashians" star reportedly wants to date the singer, and has been spending a lot of him in his presence.
Kendall Jenner wants to date Chris Brown
"She's obsessed with Chris," a source told Us Weekly Magazine of Kendall Jenner's crush on the singer, who is currently dating longtime girlfriend Karrueche Tran.
However, Kendall's "momager" Kris Jenner reportedly hates the fact that her daughter is in to bad boys, which seems to be the norm for all of Jenner's daughters.
Kendall Jenner doesn't seem to mind that Chris Brown has been in and out of jail, and can't seem to live down the brutal beating he put on his ex-girlfriend, Rihanna, after the 2009 Grammy Awards. She obviously sees something that she likes in Chris, and is trying to pursue a relationship with him.
They get it from their sisters?
It seems that Kendall Jenner, and her little sister, Kylie Jenner, have a love of hip hop stars, and are often seen hanging out with Tyga, Lil Twist, Lil Za, and others, a trait the girls could have picked up from their older sisters Kim Kardashian, who is married to rapper Kanye West, and Khloe Kardashian who has reportedly dated The Game, and recently split with rapper French Montana.
Is Kendall Jenner asking for trouble by pursing a relationship with Chris Brown? Tweet us @OMGNewsDaily or leave a comment below.