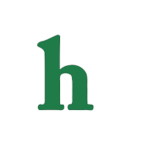 Kendall Jenner may want to stick to modeling. The "Keeping Up With The Kardashians" teen totally flubbed her announcing gig at the 2014 Billboard Music Awards on Sunday night.
Kendall Jenner flubs lines at Billboard Music Awards
Kendall was set to announce a performance by One Direction, and started off strong reading the teleprompter, but it call came to an epic fail when she got twisted, and seemingly lost her spot while reading. "I'm the worst reader," she told the crowd laughing, and obviously embarrassed.
Kendall taking heat for reading fail
Of course it could be the pressure of live TV that got to Kendall Jenner, as all of her television appearances are usually edited, and some may argue scripted, for E! cameras, meaning things can be taken out, put in, or even re-shot for better quality.
While Kendall is taking some heat today for last night's flub, we're not going to rip into her. Sometimes people get tongue tied, okay? Watch the video, have a laugh, and move on.
However, we do hope that if Jenner is planning to make a toast at Kim Kardashian and Kanye West's wedding this weekend she practices it before hand!
What did you think of Kendall Jenner's Billboard Music Awards fail? Tweet us @OMGNewsDaily or leave a comment below.