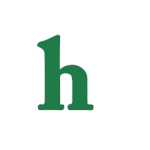 Kendall Jenner has dropped her last name for the sake of her modeling career. The Kardashian's little sister has decided to go only be Kendall.
Kendall Jenner drops her last name
It seems Kendall Jenner may be going the way of Madonna, Beyonce, Twiggy, Cher, and others who have dropped their last name in hopes of gaining even more credibility and popularity in their careers.
According to OK! Magazine, Jenner dropping her last name may be a daring move, but the lack of famous Kendall's in Hollywood may make the unorthodox move a success.
Kendall is leaving the Jenner and Kardashian name behind
While Kendall is not a Kardashian, she is lumped with her famous older sisters quite often, and now that her Jenner family, such as brothers Brody and Brandon are making a name for themselves, she may just want to make it without her last name all together.
What do you think about Kendall Jenner dropping her last name? Tweet us @OMGNewsDaily or leave a comment below.